My good friends and authorized authors, Ideal Wordsmith Global '2014 contest had been around for several months and has created an exclusive platform for ideas and knowledge share.
WE ARE FEELING INSPIRED!

The exclusive collection of the contest articles will sure to raise your awareness and help you get focused to the global strategies. Few of it will help you achieve your educational goals and it is something like the world turns united and we discover the secrets of transforming the global education.
Sharing today the best moments of PenPencilEraser's Ideal Wordsmith Global '2014, an intense writing contest conducted in the month of November, 2014 for faculties, educationalist, and teaching professionals across the globe. The contest turned successful and remarkable bringing in
150+ Entries, 60+ Participants, 40+ Schools from 7 Countries.
This has set a new meaning to PenPencilEraser's Blogging Community and helped turn the community as a platform to deliberate ideas, share experiences which makes the community as a repository of valuable information and tips. It is with all the admired participants who service to education through various job roles we made it a successful and cherish able event
Listing the Winner's Awards & Appreciations sponsored by PenPencilEraser.
Before recapturing, we take this opportunity to tell our readers of the nostalgic moments presented by Dr.Michael D.Bechtel, the title winner when he donated his cash reward to a school in India and made the entire team proud.
Now let's give you a glimpse on the winners and runners of Ideal Wordsmith Global '2014.
WINNER - I
Dr.Michael D.Bechtel for his writing "The Meaning of Liberal Education"
Published at http://www.penpencileraser.com/blog/the-meaning-of-liberal-education/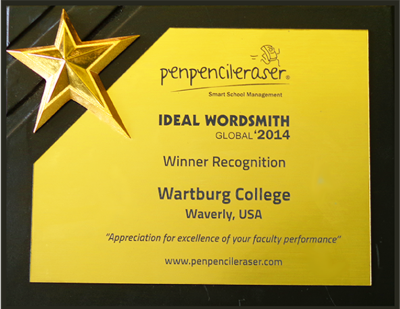 WINNER - II
Priyanka Goswami for her writing "Punishment - Thinking beyond the act"
Published at http://www.penpencileraser.com/blog/punishment-thinking-beyond-act/
WINNER - III
K.Vallikannu for her writing "The Inertia of Routine"
Published at http://www.penpencileraser.com/blog/the-inertia-of-routine/
The winning articles stood apart from the pool of submissions just by minute difference and by packing in a valuable message that gets the applause of the audience. These articles are more than just a collection of words and undoubtedly represents the craving of the writer.
CHAMPION SCHOOL
In addition to the Winner's recognition, we have announced a Champion Title for the school with the maximum number of entries to the contest. Bharatiya Vidya Bhavan's Public School from Jubilee Hills, Hyderabad, India snatched away the title by recording the maximum number of participants with maximum number of entries to Ideal Wordsmith Contest.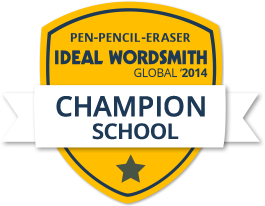 FEATURED AUTHORS
Though not the winners, they are the authors who have strong writing passion and have in fact proved by penning notable articles in the contest which have indeed got featured on the network. We feel pleased to honor the Featured Authors!
Hope you as a reader would also be inspired and hence we welcome your comments, ideas and suggestions.
Twinkling memories of the Winners
While the winners are recognized with Mementos and Certificates, the educational institutions to which they belong to didn't miss to appreciate their effort and to recognize their works. The news of winning has been published in their school website to make the peers informed of the event which definitely encouraged the writers and motivated their writing interest.
Dr.Michael D Bechtel, Winner – I got featured in Wartburg College News Portal.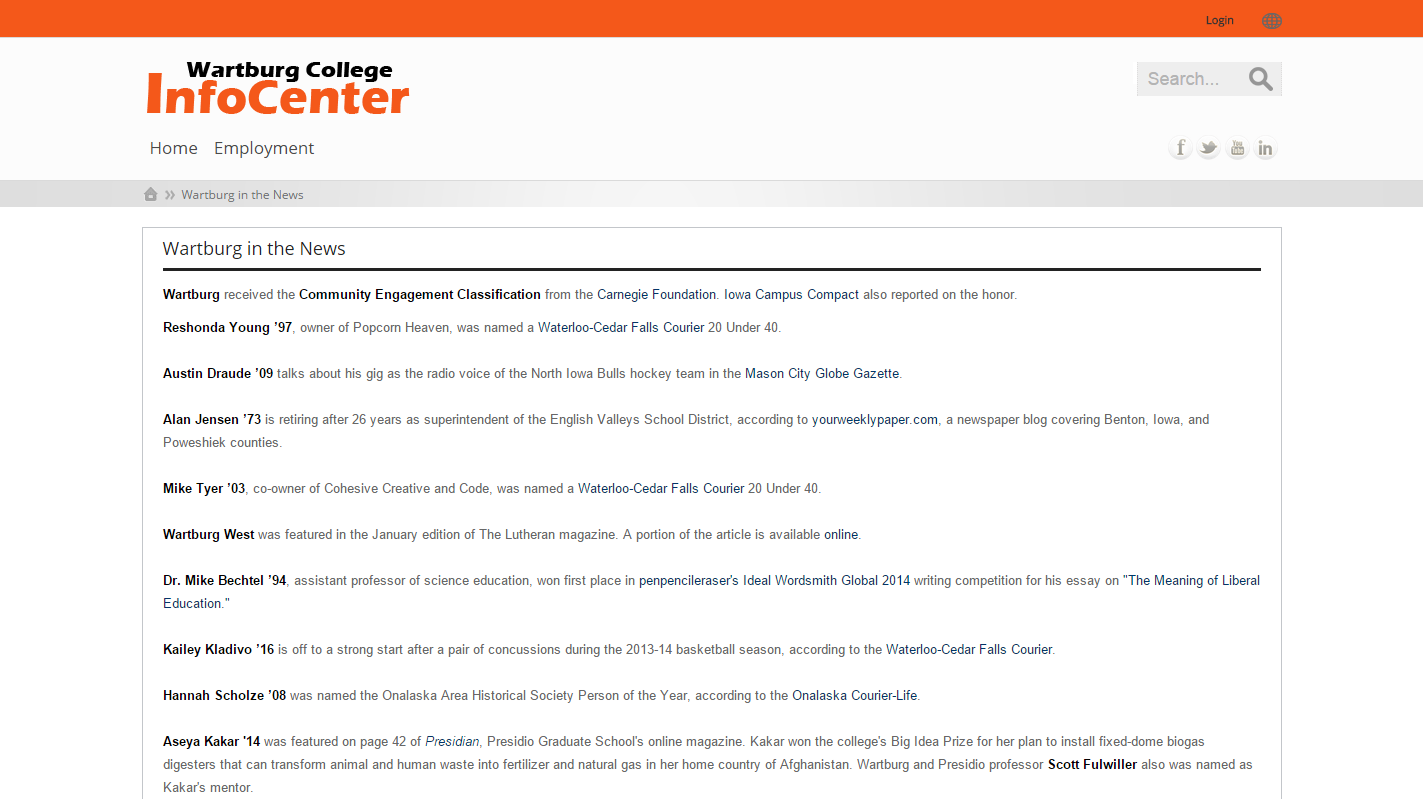 K.ValliKannu, Winner – III got featured in Subbiah School's website.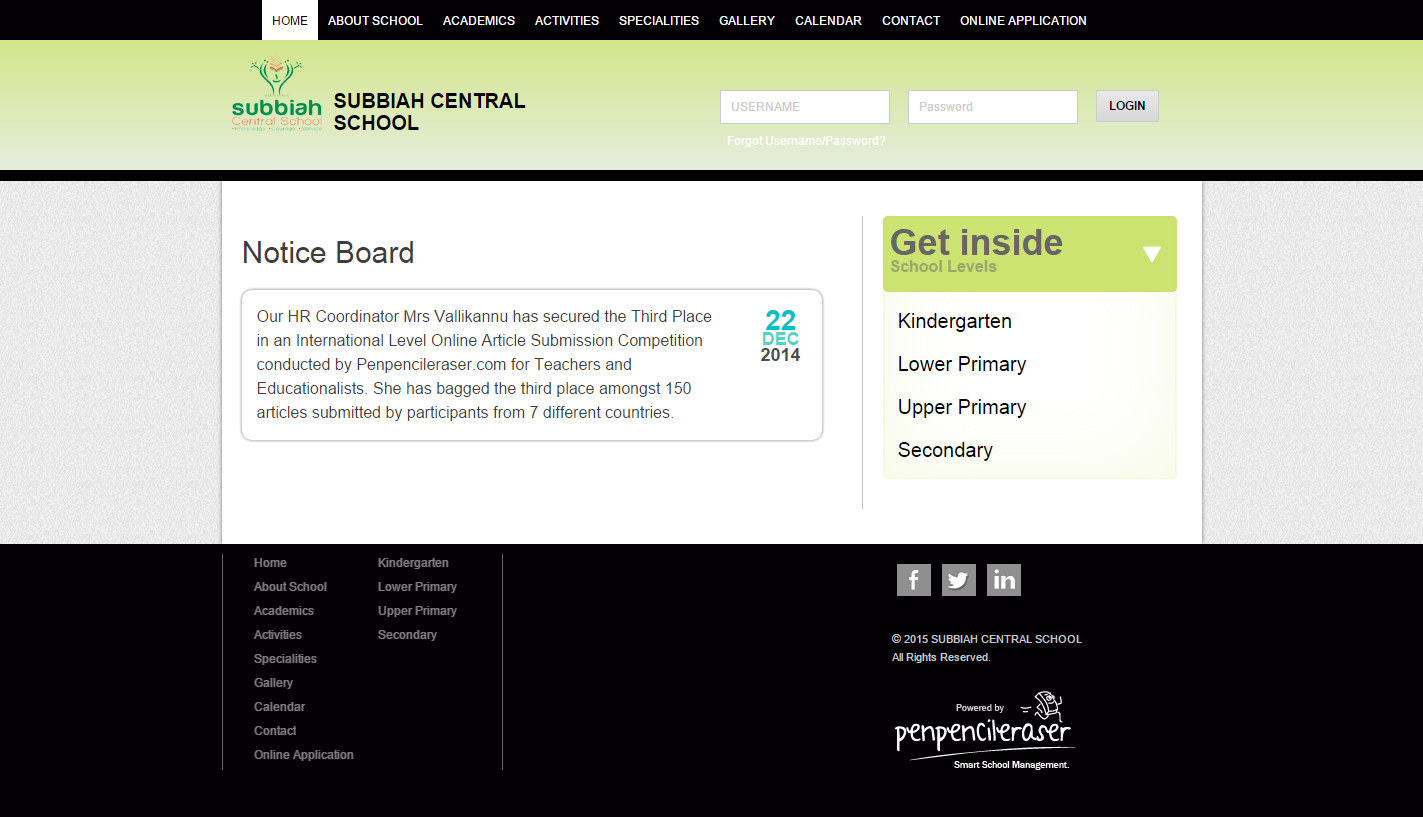 Sprinkling few enthusiastic comments from the participants
I am very happy to participate in this contest. Such contests gives me encouragement and inspiration to read and write and think on our own. Happy to be part of it. Expecting more! - Grace Romona J. Vaseeker
Thanks for making us re visit our self's, recognize and remember our duties. - G. Arunasree
As an Educationist I found these above course material and ideas relevant in today's context of our Education system and should be incorporated throughout the country across all schools. – Seema Goyal
We sincerely thank our participants, viewers, readers and friends who supported in achieving a grand success & bestowing an inspiration to plan more such valued contests in future! Thank you all!
Stay tuned to enter upcoming contests @ PenPencilEraser! If you wish to be a Guest Author in this blog, write us to post@penpencileraser.com.
Liked It, Share this on your network:


Published on behalf of PenPencilEraser.