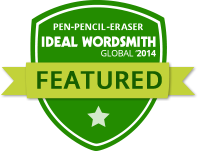 In the formal education system which most if not all parts of the world adopt in bringing up an individual with attitude and credible knowledge, there stands tall a great pillar. This pillar metaphysically pivots every angle of the world. It could be also seen as a god who has succeeded in creating world changers. The god is the teacher personified.
But it is quite unfortunate that most people do ignore what should be extremely appreciated and cherished. The social and academic respect that every teacher should enjoy could be seen to have steadily derailed in our contemporary society. The charisma they move along with and the privilege their children enjoy is no more. This is simply because the regard and respect doesn't exist anymore. Her influence and power has waned off these days and is still waiting to explode in the fingers of ingrates. Do you see the impact of teachers globally? If no, painstakingly read in between the lines below.
A tall tree does not spring up by itself or on its own, someone has to cultivate it and develop it to maturity. So it is in this case, no great man was born great. Though he may be by fate of the future, there is still the need for someone to guide him through the way with instructions, tutorials and lectures in order to brighten up his memory.
Nelson Mandela who liberated his country from the apartheid regime; Wole Soyinka and chinua Achebe who attested to the apex of literature; Ngozi okonjo iweala who is a leading figure in global finance and economics; Dora akunyili whose intelligence and diligence saved the dear lives of thousands of Nigerians; including other distinguished Nigerians, Africans, Europeans, Asians and many more who have left footprints in the Sand of Times were all able to do so because someone impacted into them. Someone tutored them. Someone trained them. If it were not so their impact would not have been felt as it is in the world today.
Do these teachers need to be rewarded and recognized?
The answer is "YES". They deserve it! Every respect should go to them because every farmer after cultivation looks up for a bountiful harvest. These teachers should be given incentives from time to time as it boosts their morale and encourages them to do more and perform efficiently.
Students on the other hand should learn and adopt the habit of paying proper attention to any teacher they find around their walls as this is the ultimate a student can offer to a teacher. In addition, giving the teacher all the respect and loyalty that is due is highly expected from every good student to a superb teacher.
Besides, the teachers should also keep improving on their profession especially in the area of its quality in order to have enough to disseminate to eager listening ears. Presently, the profession is witnessing a slight drop in the quality and authenticity it possesses due to the emergence of fakes. Let's not forget in a hurry that "the hand that fed the poor during famine could equally receive a shed during rainfall". My teacher remains a great gift to me, what about you?

Proud Author of PenPencilEraser's Blogging Community curating the best of the best information to the Education Society through impressive penning of words. One of the Featured Writer's of Ideal Wordsmith Global Contest' 2014 organized by PenPencilEraser.

Latest posts by Ezechukwu Marvellous Ugochukwu (see all)
Liked It, Share this on your network: