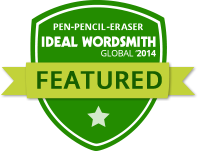 'In search,
you live your journey.
It ceases to matter,
whether you find or lose.
For in losing and in ruins,
you find yourself and the treasure.'
A turquoise-blue saree adorns my wardrobe for the past 14 years. My entire family takes great pride in this six-yard fabric. Indeed there are reasons for it. It is eye-catching, detailed and very impressive. Crafted by my maternal aunt, it is probably a unique piece in our family treasure and truly matchless and priceless. The extensively embroidered rich long fabric is further embellished with beads, stones and stars. Stars also glitter in my eyes when I reminisce the making of it. Yes, I watched it all along… really, I did.
It may surprise you that it took three long years some three decades ago to decorate and create this awesome piece. Well, I date back to a generation where it was customary to spend summer, winter and all holidays in 'nani-house'; So it was only inevitable that I watched a major part of the saree getting done as my maternal aunt graced the six-yard fine fabric with silken threads, sharp needles and oodles of patience. I can still recollect her beaming face when she first showed the cloth and flaunted the traced design which ran like a serpent from one corner to the other.
"This is too elaborate," exclaimed my mom, a lady who always believed in simplicity and is a big saviour of time and energy.
"Bai ! I love it," my multi-talented aunt wanted to take up the herculean task and as expected she did.
She had a neat hand, a burning desire and definitely some spare time around. So, equipped with all this, she set out like a brave warrior to accomplish the mission impossible possible!
All afternoons she remained engrossed and lost in it, her back curved and head bent low as she meticulously laboured to finish the intricate pattern. But despite her dexterousness, the pace was sluggish and very slow.
I wish to quote a verse from the Bhagawad Gita, where Krishna coaxes Arjun to perform his duties, 'Karmanye Vadhikaraste, Ma phaleshou kada chana.' which means that one must perform one's actions, but not await the fruits of our doings.
Probably 'karmanye vadhikaraste,' kept her going but there came ample moments yearning for 'phaleshou.'. 'Kada chana,' I sensed was too bookish and hard to swallow. Over the years, I saw her desire fade, her excitement dwindle and her new-found joy lost its charm. The fabric was unfolded and folded each day, many months on and on. As it was spread out, the saree received a multitude of adjectives ranging from 'Pretty!, amazing!, elaborate,' to 'slow and boring.' The elaborate design enthralled one and all, but novelty fades fast and people get anxious and impatient to see the outcome. The early compliments therefore slowly gave way to comments, and then criticism. The six-yard also began to trap moisture & dirt and lost its newness and sheen.
On one particular visit, I didn't see the saree and on enquiring, my aunt fetched it from the cupboard and handed it to my mom.
"Bai, you keep it. I can't even look at it." The wait-and-watch had worn down the wish to witness victory but ultimately the multi-coloured pattern did emerge to its full bloom. It was akin to darkness taking over the clear sky for the stars to sparkle. It was bliss to be engulfed in its untouched beauty and pattern which was beautiful and perfect. But nights don't last forever and stars can't shimmer forever… Labour laments in loneliness and loses lustre. Do dreams begin to drain and darken if the dawn gets delayed? Did the delay turn the six-yard into a denial? Did it become something like the many jobs, assignments and responsibilities that completely drain us that we even lose the charm of celebrating and rejoicing the final achievement?…. Was it destined to turn into a masterpiece and then quiz me for as long as I lived?
My mom didn't like the blue saree in particular but she quickly grasped the pain and emotion behind it. Needless to say, she genuinely valued the effort.
"What happened? You wear it, it will look good on you." My mother tried convincing my aunt. But there was no love and fondness in my aunt's eyes as if it was all consumed in the making of the saree. It was then I realised that though she had tirelessly laboured she was now completely exhausted. I understood that while there is no hurry, timely gain ought to be the aim.
'No!' she didn't budge an inch. She had the craving to accomplish, the preparedness to perform and the strength to prove. Yet in this moment of parting with her years-of-labour, all I witnessed was detachment, indifference and a strange relief.
My mother never wore this six-yard and years later it was passed on to me. I am awestruck at the very glimpse of this splendid saree that I rave about but have never draped and can't ever discard. It will live longer than me with a treasure trove of memories and many moments of our lives, the story of our family, scripted in thread and art, embedded in its yarn.
Did my lonely blue saree, fresh and untouched, become a metaphor for unquenched desires? Or is it a vista of life that depicts the epitome of desire where even longing loses its lustre and the ultimate moment of victory is sometimes so drenched in pressure that the long-awaited pleasure is lost… in pain… in vain?..

Dr. Anshu Arora (Maheshwari) is presently working with Bal Bharti School as Principal. She is the proud recipient of 'Jewel of India', 'Limca record', 'Best Principal', 'Best Guru' and 'Cyber fair' awards. She has also penned a fiction on school children, 'School Truths.. REVEALED' by Tapatbooks. This hotel management topper is vivacious and multi-dimensional who dons the hat of an administrator, educator, writer and speaker.

Latest posts by Dr. Anshu Arora (see all)
Liked It, Share this on your network: