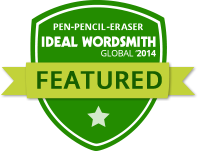 The nature of modern culture has many new ideas which constantly being introduced from a wide variety of sources to new trend-setting modes. Some of these achieve a measure of steady, consistent success, but some fail, and some take off on an upward trajectory of exponential popularity and influence.
As we know, several issues that are finding platforms for discussion among different schools and communities could provoke changes in the next few years. Trends in education are always appearing, such as iPads and online test taking, but with recent developments in national standards and a new federal emphasis on equity, the 2013-14 school year will have a set of trends all its own.
Let's discuss about some latest trends are following by the schools. According to my point of view, as a teacher I can suggest some easy-to-use and free tools can help parents and educators stay in touch and prevent potential academic concerns.
As we prepare for a new school year, many parents would like to know how they can be better connected with teachers and stay informed with their child's progress. Maintaining open channels of communication is important and can prevent a student from falling behind. Here comes the importance of the development of technology and its benefits.
What our students say about web-based instruction
"If you miss a day you can easily get caught up, and you can work ahead"
The computer and the internet's evolution in these past few years have been staggeringly fast. A computer that used to fill an entire building in 1965 has about the same computing power as a modern-day cellphone. Some say that this change has been a long time coming. There is an analogy that uses fairy tale character Rip van Winkle to describe this; Rip van Winkle has just woken up from his hundred years slumber and stares in an amazement about how much everything has changed in the time that he was asleep, he almost did not recognize anything, until he went into a classroom. Rip van Winkle recognized immediately that it was a classroom because nothing much has changed in the K-12 educational system since he fell asleep in 1906.
Here are some of the more popular trends in K-12 education today:
The use of the internet and social media as a teaching tool.

The performance of students depends on the Condition of Educational Facilities.

Students' contribution in the classroom.

Close individual attention to each students' needs.

Outdoor Education—Digital classroom without walls for green learning.
According to the latest data, video for homework is on the rise; mobile computing is 'beyond the tipping point' and most kids don't use traditional computers to connect to the Internet at home. Below are some examples of the usage of latest computer technology trends:
Personal Access to Mobile Devices
According to the new trends, students overwhelmingly have access to personal mobile devices. 89 percent of high schools students have access to Internet-connected smart phones.
Internet Connectivity
For us, this is an interesting set of statistics showing the ways students generally connect to the Internet when at home.
Use of Video for Classwork and Homework
Video is another tool that has been on the rise in recent years. While I focused my view on students, I noted that 55 percent of teachers are using video (working with projectors) in in the classroom for more effective teaching.
Mobile Devices for Schoolwork
Based on the 2013 researches by the educators, students are leveraging mobile devices both to be more efficient in their day-to-day tasks and to transform their own learning processes.
Using Different Tools for Different Task
In the developed countries, students not only using video, social media and cell phones for communications; they use e-readers for reading texts and articles; they write, take notes and do research on laptops.
Thankfully, educators are starting to change with the times. The trend in K-12 education these days is that learning institutions should try their best to keep up with the recent advances in technology to better teach their students.
Educational trends in schools and research that we will see in the coming years can include:
Standards-based education, focusing on outcomes for student learning

Full-day kindergarten providing more time for in-class experiential learning

Research on the economic impact of the child-care industry and its effect on the local community; employment needs are identified to maintain a workforce

National School Readiness Indicators Initiative, creating a set of measurable indicators defining school readiness

Quality Rating Systems, a system of rating the quality of child-care programs that is tied to incentives and reimbursement rates.

TEACH, professional development for early-care and early-education teachers tied to extended education and training incentives.

Early childhood assessment, looking at appropriate assessments spurred on by the debate surrounding the Head Start National Reporting System assessment.

Environmental Rating scales used in measuring the quality of early childhood programs.
Many years into the 21st century, the buzz words "21st century skills" are being thrown around in describing what needs to be taught in schools: real-world readiness. Things like collaboration, innovation, critical thinking, and communication are thought to be just as important as calculus because they're practical skills that can be used in the world outside the confines of school. Entire schools are dedicated to teaching skills like learning how to create ICT based projects, whether it's to boost brain power and multitasking skills. The idea is that the process of learning that skill can be put to use in the real world.
Fashion Trends among Students
Life in a modern community is far more controlled by fashion than many people realize; fashion is big business, invented by original designers and controlled and promoted by business magnates for profit. Moreover, it affects not only clothing, but almost every aspect of daily life from the kind of house we live in, to the kind of book we read.
Next place to the latest technology trend is fashion trend in schools. As they follow school uniform rules, at the same time students look around for new trends in clothing and other accessories. And what is this mysterious thing called 'fashion'? The best definition is that it is the material expression of a new trend of thought — the outward expression of a new idea, and new ideas are the life blood of business, if they 'catch on' . Now business eyes are on the life style of teenagers! According to my opinion, this trend will affect the individual performance of the student and also it somewhat leads to the standard of his life.
Take a look around at the school campus, we can see, and can find the changes, however small that are occurring each and every day. There are so many trends that becomes the part of coming generation. These trends that I think will truly break out during 2014, but that doesn't mean that the other things that are happening are going to stop.
The only thing that we can truly take for granted is that the rate of change is ever increasing.

Proud Author of PenPencilEraser's Blogging Community curating the best of the best information to the Education Society through impressive penning of words. One of the Featured Writer's of Ideal Wordsmith Global Contest' 2014 organized by PenPencilEraser.

Latest posts by Nancy Roji (see all)
Liked It, Share this on your network: