Announcement: PPE Version 1.2.5 moves from "Doing to Done"
We are glad to integrate a couple of updates in your PenPencilEraser in order to facilitate the better experience. The details of the update are as follows.
Dashboard:
Teacher Task Status Report in Dashboard for Homework and Attendance:
This is a new concept integrated for the convenience of the Admin of the school. The super admin are the designated personnel can new view the list of task completion for the Homework and marking of the attendance. This will facilitate the management to quickly and instantly track the functions of the schools and the teachers. In just a click the complete list gets displayed and so at the tracking of the tasks is now simplified for the management.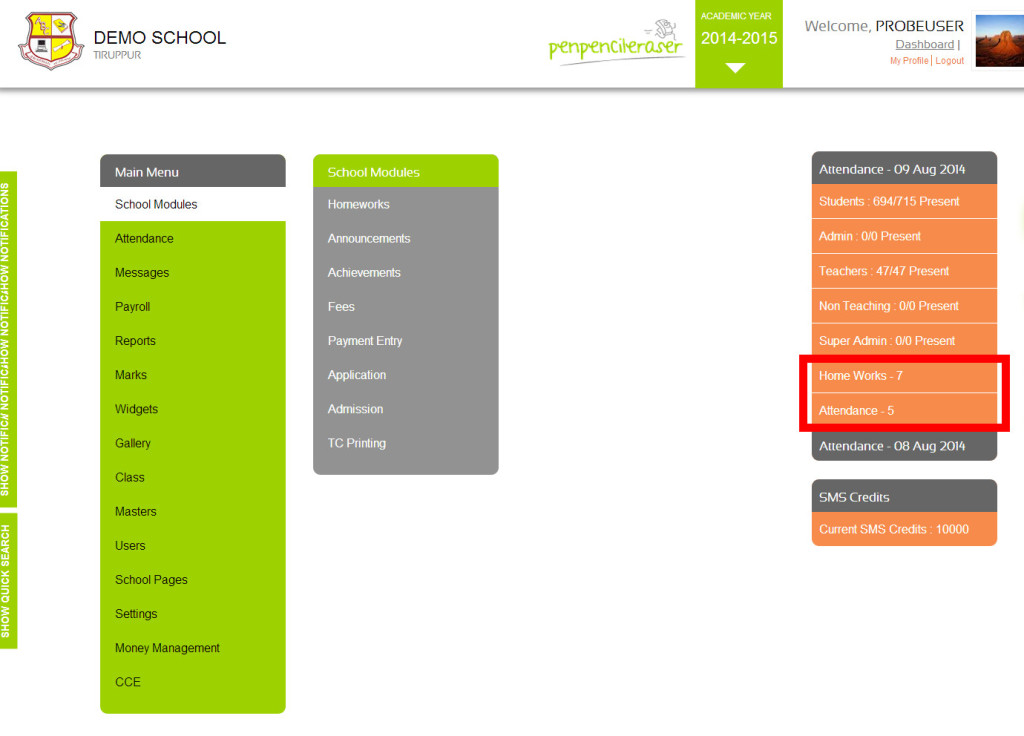 As highlighted you could view the assigned homework and the attendance task completion for the day at the dashboard overview.
When you click on the Homework tab, you could access the details of the homework assigned for the day and also check who has assigned and the details of the homework. You could also change the dates or filter the classes using the quick filer provided.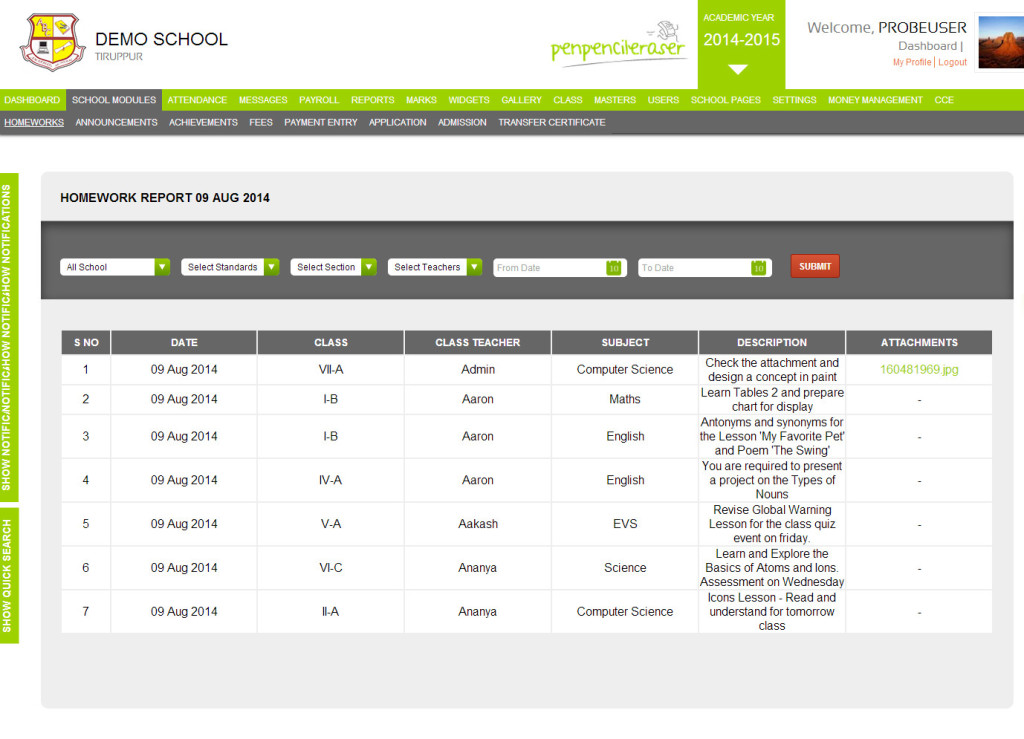 When you click on the attendance tab in the dash board, you can access the attendance report for the particular date and so the task of the teachers can be viewed and checked for completion. It is also possible for you to change the date and view the attendance for any different day.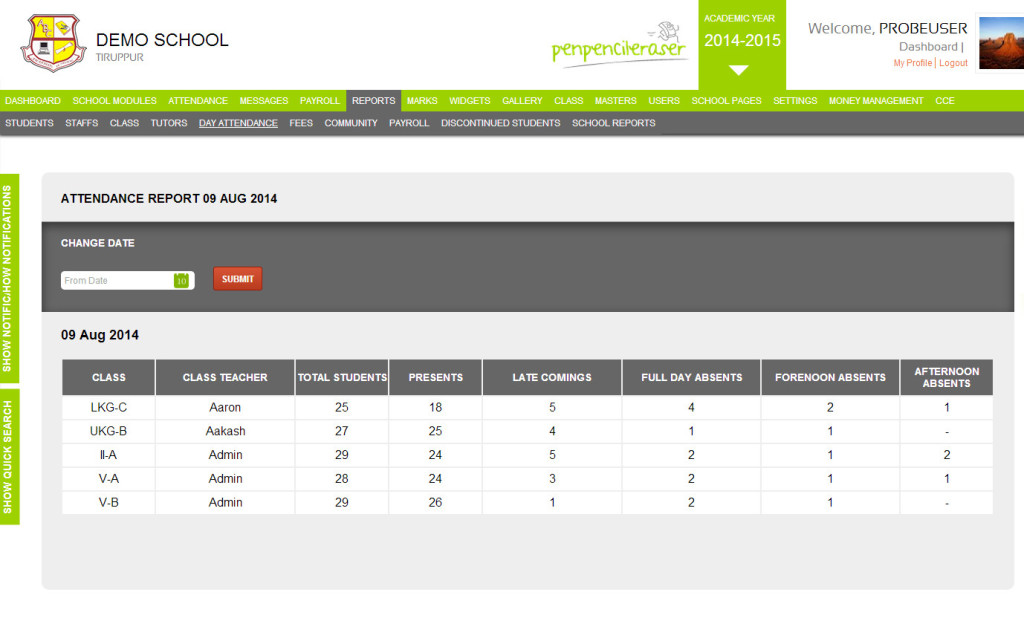 TC Printing:
This is another added feature with an enriched TC design for the print with the choice of color of black & white. Here it comes with the option to discontinue the student by giving the required details and hold it for double confirmation, until the TC is been generated for issue the details can be edited and the student TC can be cancelled until generated. The TC also follows a number sequence for the tracking.
The following images explains the process and the updates in the TC module.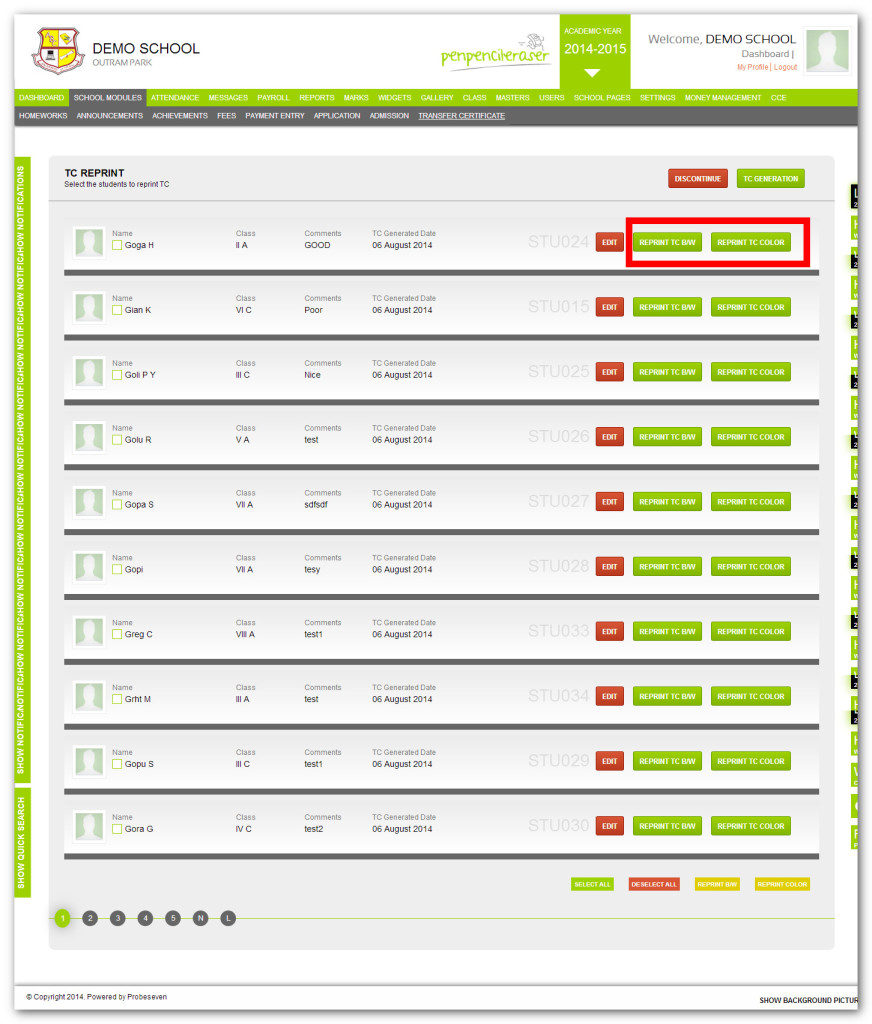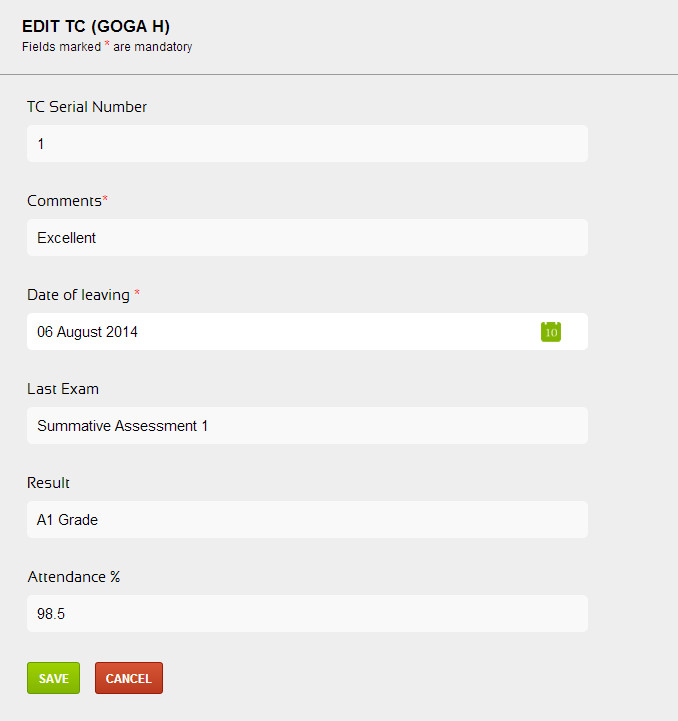 Sample of B/W Print: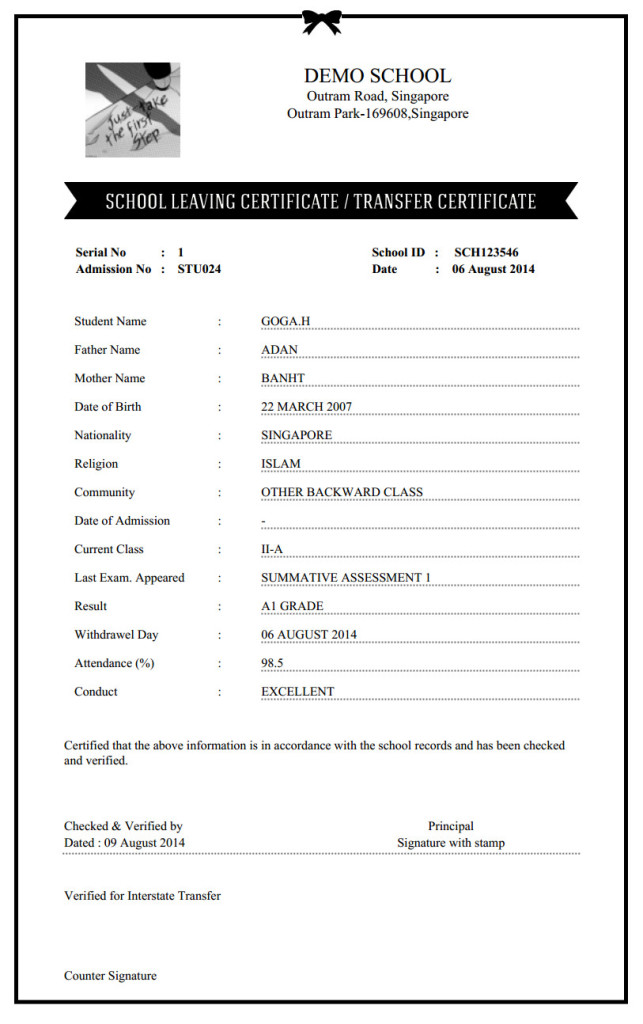 Sample of Colour Print: