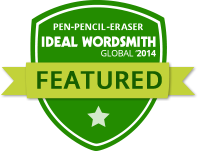 "Don't limit yourself. Many people limit themselves to what they think they can do. You can go as far as your mind lets you. What you believe, you can achieve." - Mary Kay Ash
 Education in true sense is all round development. It should enable the pupil to survive in the society. Ancient education was through narrating stories (Panchatantra) where the child learnt life skills through nature. Personal relationship was maintained between Guru and the pupils as the pupil lived in Guru's ashram away from the influence of the society following Brahmachari rules. Slowly that system was replaced by the other system where Gurus became part of the society and society started its influence on Gurus and education.
The whole scenario changed to "Teacher-centric" where education meant imparting knowledge and learning by route memory. More than life skills focus was on reasoning, memorizing and reproducing the same etc.
Once Premchand a popular Hindi writer said "Mathematics is like an obstacle for me. Otherwise I would have got through my studies and could have taken a job to earn livelihood". His novels like Nirmala are very popular.
Now there is a tremendous change in the Education system due to various recommendations made by Educationists. From "Teacher-centric" it is shifting to "Child-centric." CBSE and other education systems are focusing not only on Scholastic areas but also on co-scholastic areas to promote the child to the next grade. The pupil is given opportunity to groom himself in all areas like group projects, peer group discussions, integrated projects, drawing contests, photography competitions, sports, debates, Student exchange program and so on.
Education is integrated with society by making students take active part in National programmes like Swachh Bharat campaign, Ekta Divas, Joy of giving, Science exhibitions etc.
Education institutions are involving parents, grandparents, peer students, technology, media, etc to nurture and groom the needs of the students. To create awareness towards health, Dental checkup, eye checkup etc have become part of the curriculum.Educating students regarding parts of the body, adolescence changes, their effects and how to tackle them has become part of education. Teaching through Smart boards made some concepts in few subjects concrete. Many opportunities are provided to the students to nurture their creative skills and hidden talents.
Education system is focusing on Dignity of labour and Learning by doing – Gandhiji's system of education.
"Give the pupils something to do, not something to hear and the doing is of such a nature as to demand thinking; learning naturally results." - John Devey