The PenPencilEraser Release 1.2 has enriched features and has improved its functions across various modules. The following are the details of the release 1.2. Give your feedback or need assistance mail to ask@penpencileraser.com
Core Features/Major Updates:
Student Attendance Module:  Tracking Late coming Students
Description: Now Late Comers can be marked in the attendance and a report can be generated for the same. This feature have been included in your current version as in the report the late comers are marked and is also been highlighted in different colour. Further the late comers are considered to be present by default. The feature of SMS intimation to parents can be given in a single click 'Send SMS'.
Benefits: The school can just drag and drop the late coming students while working on the attendance. The list in the report gets the display differentiated in the colours as well, Green for present, Red for absent and Orange for late coming. The report specifically for the Present, Absent and late coming can be viewed.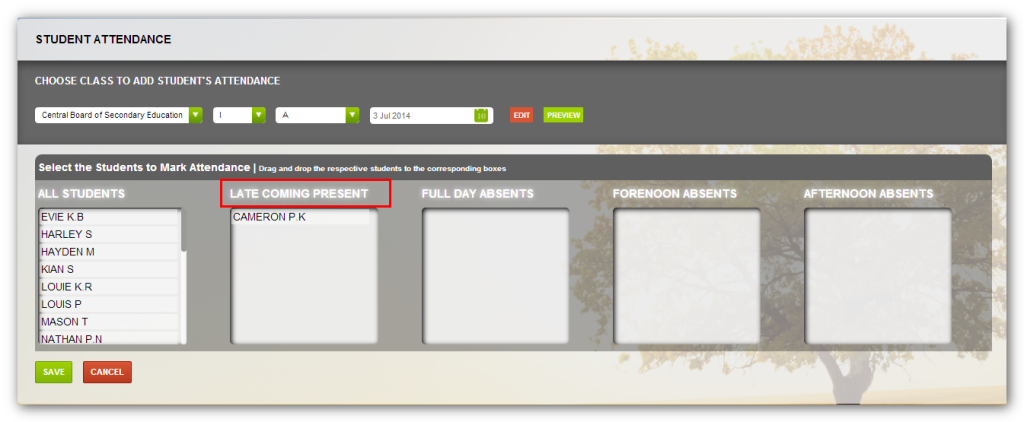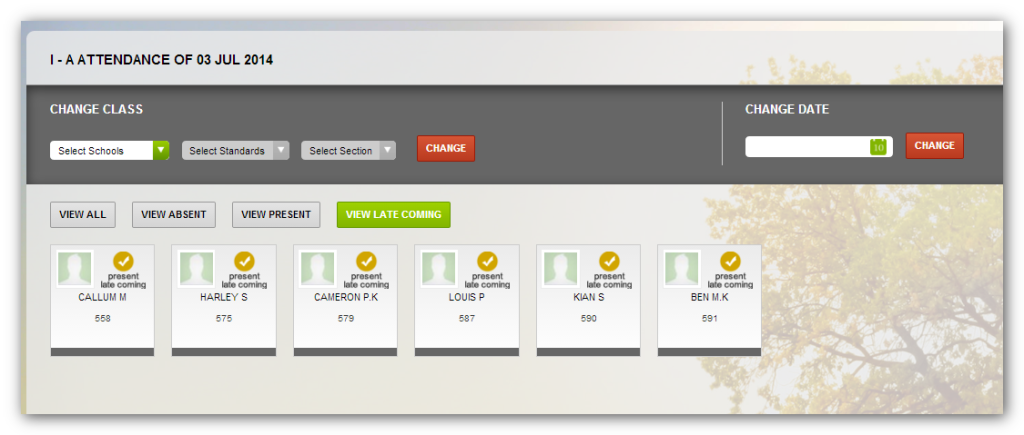 Fee Module: Addition of Miscellaneous Expenses
Description: Any applicable miscellaneous fees can be collected without the requirement of the preset amount. Any amount can be collected as miscellaneous fees for the student without presetting. This will help in case of any expense incurred by any particular student like additional book issue, damages bill etc. The reports for the same can be collected.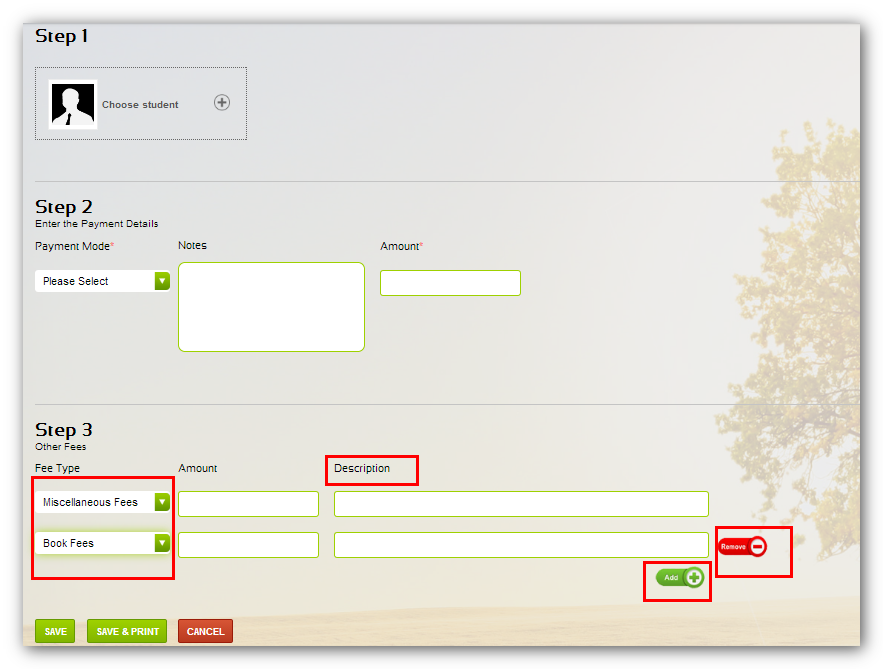 CCE Module: Pre-Set Descriptive Indicators
Description: This is a privilege to the teachers while assessing on the student performance. It is possible to set any number of pre-set indicators for the teachers to choose from the drop down. The drop down of the comments in the descriptive boxes can be any number of descriptions separated with a (,) comma and the option to add dynamically in the master setting will be possible.



Student Profile Update:
Description: The details of the schemes the student is admitted and which is applicable can be mentioned in the masters and the selection box with the multiple selection allows the school to categorize the student applicable scheme.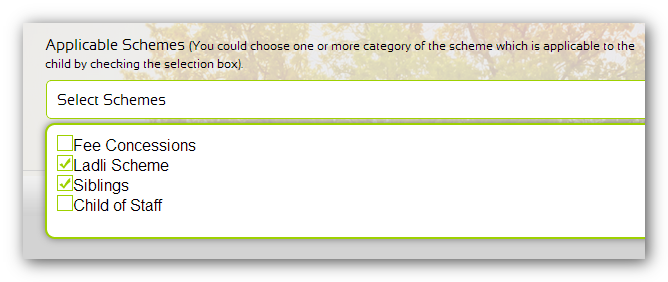 Consolidated School Report:
Description: Under the reports session, the new feature addition which allows the user to generate reports for the whole school. It is also possible for the user to generate report based on the selective classes. This will facilitate the school to view the details based on the total number of girls/boys and other related details for the whole school or for more than one class on the selection basis.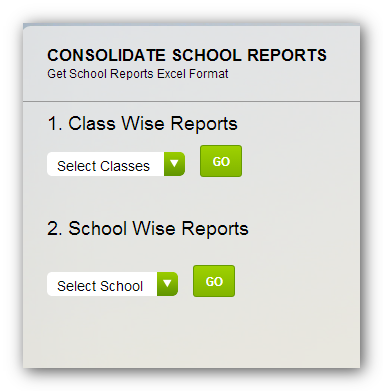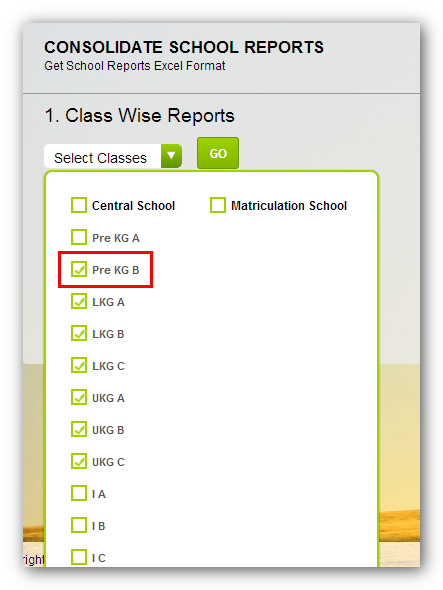 Application Form:
Description: The form to be submitted by the parents/students through the website has been improvised. It guides you through the step by step procedures. This makes it easy and effective to have the form submitted to the school without any hindrance.