The process of conducting an exam at school is found quite difficult due to factors like student's strength, classroom breakdown structure and of all, the examination dates fall simultaneous for all classes in the same month. However, schools put in enough time, effort and cost to conduct the exams and follow up accurately till the date of results which in fact is hectic and time consuming. Now installing PenPencilEraser at your school drive away all your exam management difficulties just by simplifying the process online. This feature proved to reduce ample time spent in preparing the workflow of exams.
With your PenPencilEraser account for schools, just in three simple steps the exams are scheduled.
Taking you over to the Exam Management feature of PenPencilEraser
Before you begin preparing the exam timetable, visit Masters and define the examination names and grades accordingly.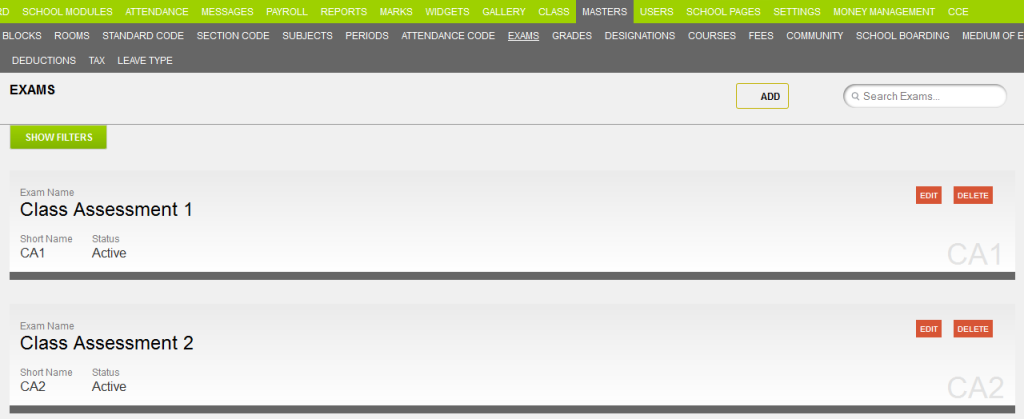 Proceed following the below instructions to enter and complete your school's exam timetable.
Step: 1
Log in to your PenPencilEraser account, navigate to Class - > Exam Schedule on the dashboard.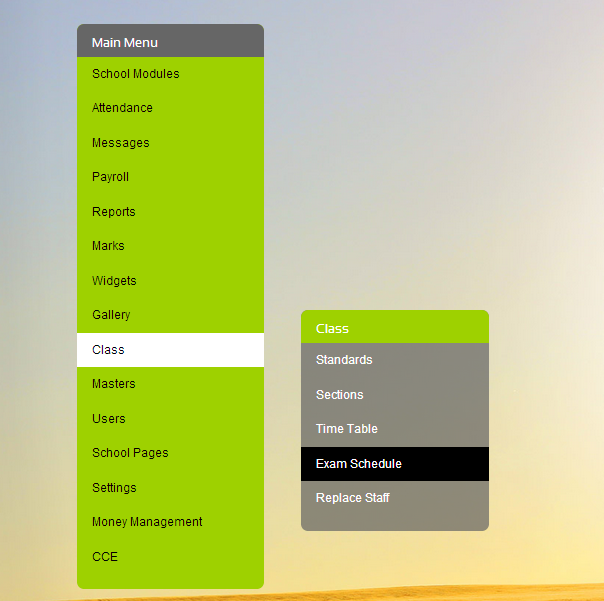 Step 2:
Now choose the Board and Class followed by Exams which you prefer to schedule as shown in the below screenshot.. Find and hit "Create an Exam" option to view the exam details form.

Step: 3
Now in the screen(refer below), input the exam details of a class such as date, syllabus, duration for all subjects. Repeat this procedure for all classes in the same manner.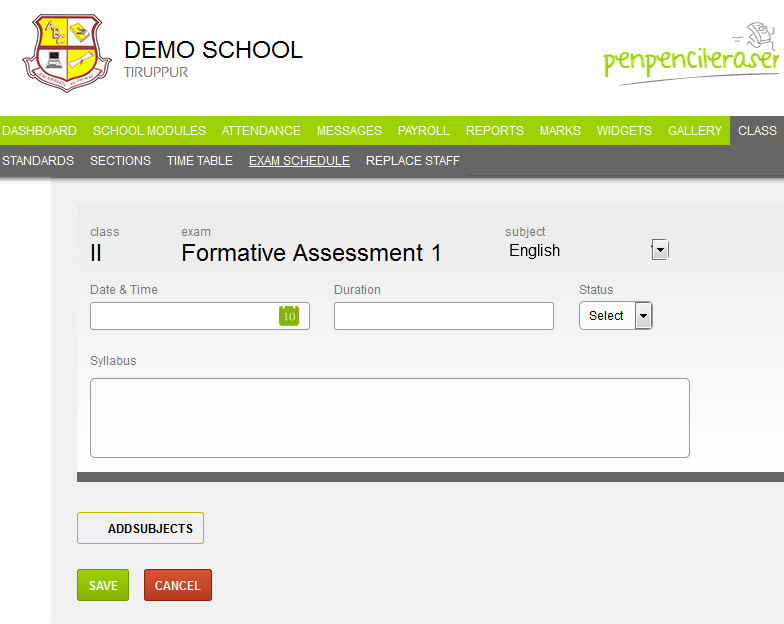 You are now done with your exam timetable creation.
Looking how to announce your students about the exam schedule???
That's pretty easier with PenPencilEraser, simply select the Status as Active to make it appear on the student's dashboard which they could login and view any time. This way, you can prepare the exam timetable of your school for the whole year at once and announce at the appropriate time by choosing "Active" status.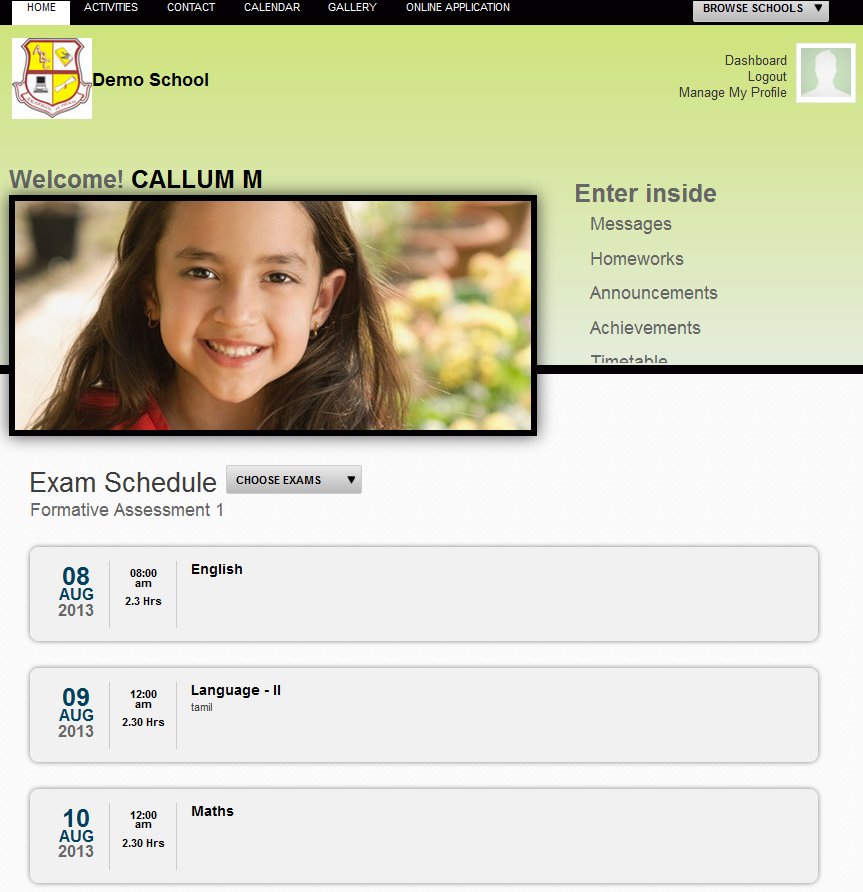 Watch a Live Demo of Scheduling Exams in PenPencilEraser:
Play the video to watch a live demonstration of preparing Exam Calendar in your school. The process is as simple as you believe.
Drive away the hectic exam management process at your school. In a few simple steps, PenPencilEraser help you to
Schedule the exam even for the whole academic year &
Display the timetable with syllabus to students and parents through the school website in no time.
To have a walk-through on the complete list of PenPencilEraser features, visit http://www.penpencileraser.com/demo.php.
Liked It, Share this on your network:


Published on behalf of PenPencilEraser.