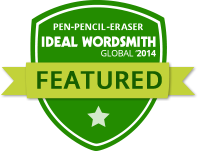 This is an experience I wish to share with regard to the education and the education system. Recently I met Rajesh, my ex-student, in a market place. Both us were very glad on meeting each other after a decade long time. Rajesh as a school student with very pleasing personality and sound family background. As a teacher and a motivator I could not resist myself in asking Rajesh as to what he was doing? To this question he very politely and silently replied that he is working as an MR (Medical Representative) in a leading Pharmaceutical company. This was with a surprise for me as I knew that Rajesh was not from any Science Background rather he was a Commerce student and so far as my knowledge and memory supported me he was pursuing his B.Ed. qualification a decade a go. Having known his present status I further wished to inquire his career line.
Rajesh once again maintaining his tone and politeness replied to me that, "Sir, after my B.Com., I completed my B.Ed. I joined a leading School as teacher and worked for 2 years, I was asked to pursue M.Ed. for my professional development which I completed while doing the job, as I was granted relaxation for attending my classes. After having produced my M.Ed. certificate to the Principal, I was promoted to be Head of Department of Commerce Faculty. I continued to work for further 2 years as HOD but by that time I surpassed many opportunities with better financial prospects. I couldn't resist my self for such opportunities and joined a Corporate as a Mgt. Trainee for maintaining their PRO work. In the mean time I was given an opportunity to pursue MBA which I did it while continuing my job there. But I was not promoted as promised so I left the job and now am doing this job a MR since last 1 year."
Rajesh is not different guy; he is just a regular person like any other having blessed by Mother Nature with all the organs as a complete human being. But Rajesh is now a person with many qualifications, he is a B.Com. Graduate having professional qualification like B.Ed. and M.Ed. and further added MBA to his bouquet of professional qualification. Having all these in his portfolio, he is working as an MR after 10 years of his Graduation.
As a teacher having personally known Rajesh and as a motivator, I felt for him that he is still in his struggle phase and in the bottom level of Management Chart as being only a MR in a company.
It is not Rajesh, rather many such equally blessed promising candidates fail to achieve a better career even after possessing better qualifications.
With no criticism to the Education System as I am also a part of it though working at a micro level, but a thought comes to mind that does this qualification really puts in some qualifying stuff into the candidates that enter the system of education. Are we really imparting education to make them independent and self reliant or rather we are making them dependent because of qualification?
With LPG (Liberalization, Globalization and Privatization) model working with its full effects (side effects as well) we have many university entering Indian System of Education and many in pipeline as they have realized that India is a good market for selling Certificates and Qualifications.
What I am trying to pass on a message here is that as a teacher it is our duty to make every student realize the worth of technical and non technical knowledge that they fetch in any of the qualification that they pursue. We as a teacher must try to make them aware the potentials of the qualification and the knowledge that they gain within the qualification.
To the students I convey that do not wait for the destination rather enjoy the journey as that is going to give satisfaction after reaching the destination. Meaning enjoy the journey of fetching the qualification and get the maximum of knowledge while in the process of attaining particular qualification. The certificate of qualification is merely an entry pass to a career or job but the knowledge within it is what is going to help you achieve your satisfaction in the career.
Also to my dear students and prospective candidate, a stock pile of qualification is not important but a worth while of knowledge and skill is more important.
It is worth mentioning the below diagram, where in one can easily understand the importance of the journey of seeking knowledge.
There is a need to change the EDUCATION SYSTEM where "Degrees" drain Creativity and Intelligence.
What needs to be focused here is the knowledge and the process of knowledge in seeking a qualification and not the certificate of qualification. The qualification or the certificate of qualification is mere a documentary proof of a candidate having attained that knowledge and skill.
One must not forget this basic principle that knowledge is more important the paper proof of it. Knowledge not only reflects from the document of qualification but rather should reflect from ones attitude, behaviour and transactional process. If this basic principle is maintained then we will have more productive people and population rather than stereo type unproductive educated unemployed.

Proud Author of PenPencilEraser's Blogging Community curating the best of the best information to the Education Society through impressive penning of words. One of the Featured Writer's of Ideal Wordsmith Global Contest' 2014 organized by PenPencilEraser.

Latest posts by Dr. Vishal Varia (see all)