Adding Photos of various events, achievements and celebrations of the school is immense to let viewers see the ongoing happenings in schools and it is the best way for the management to virtually communicate with parents and other users. It is the first best way that any school attempt to picture and showcase their school activities that build loyalty among parents in a most appreciating manner. Today, Google plays a prominent role in any kind of business which means a person does a Google search of anything before getting out real. Even parents search for the best schools online in modern era where a school is compelled to present the best for bringing students in their school and teach the best. PenPencilEraser makes it little easier for schools by offering a free Photo Gallery section on the website with an easy backend structure to upload photos of your school and show it to users on the web.
Read on to know how to add your school photos
At the Backend:
Login with your admin privileges. You will find Gallery in the dashboard, click and choose Photo Gallery. There is option to Add New Album if you wish to display photos based on the category. Click on the Add New Album button and enter the Album name and choose Active or Inactive to display or save the photos. The Status "Active' means that this album will be visible on the website photo gallery.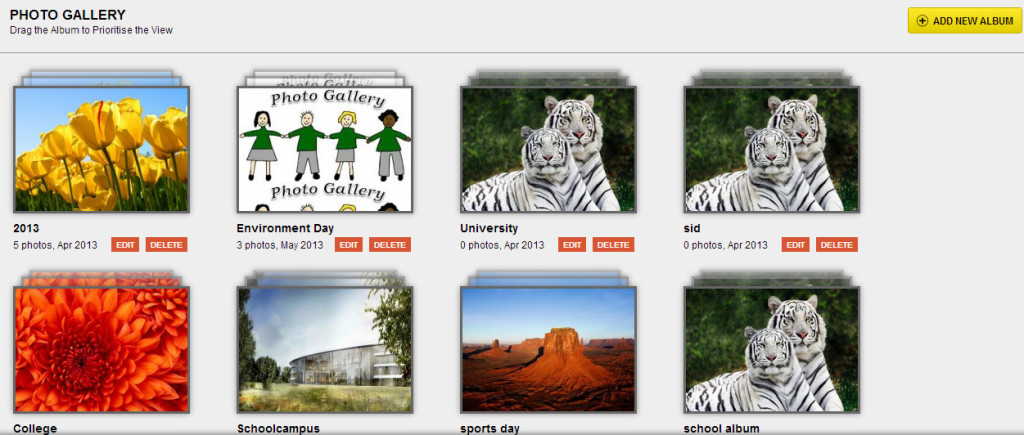 Once after creating the New Album, a default image with the Title you entered will be shown in the album section as above. Double click on the image and you find a new dialog box with necessary options to add photos to the album.
The Sample final output of the process is shown below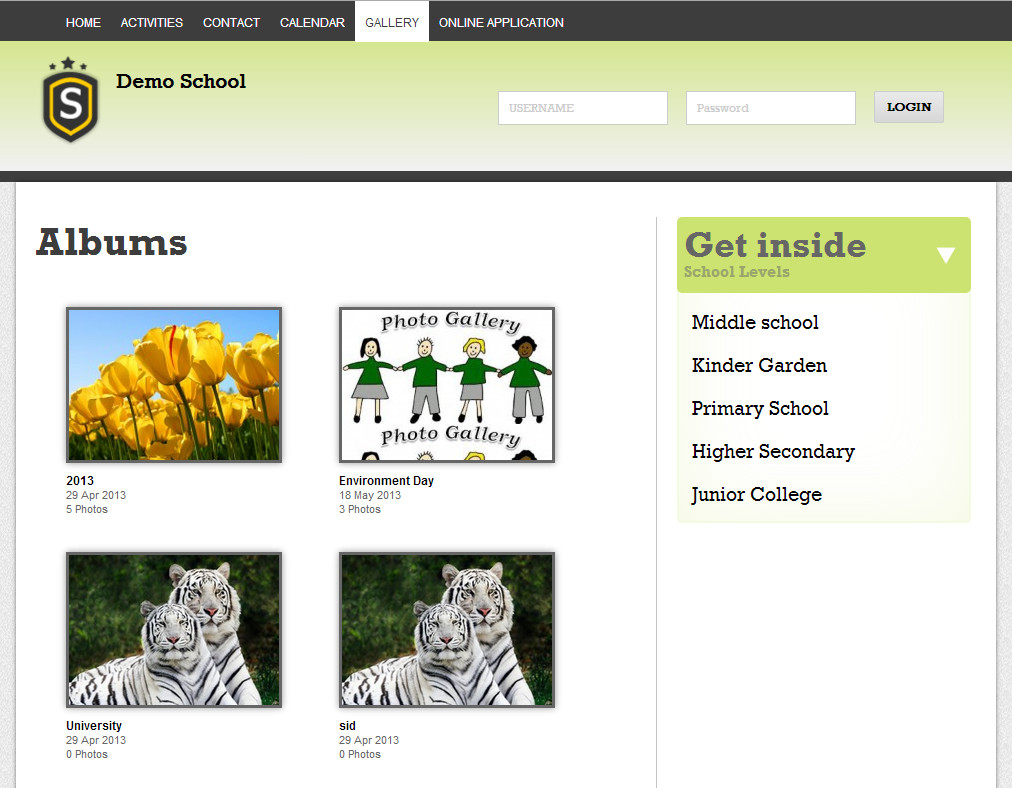 Get ready to rock your school uploading fascinating Photo collection online.
Liked It, Share this on your network:


Published on behalf of PenPencilEraser.