Need to prepare a detailed report of Students and Staff at your school?
Get it done instantly with PenPencilEraser. The report section consist of individual reports for Students, Staff, Class & Tutors. Each report section will provide you the necessary steps to generate the reports in particular.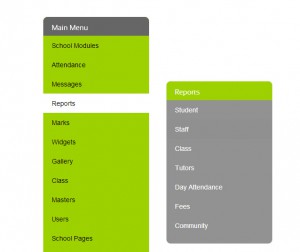 This convenient feature drive away all the difficulties you face in collecting school data, saving time and energy. The Report section on behalf collects the entire data of class, students, staffs and class tutors and give it in an excel format for quick download if required. School is one of the common place where there is huge record maintenance carried over by a group of staff throughout the year. A small blunder in the reports may bring bad reputation or in case of any missing file, the report is hard to generate appropriate. PenPencilEraser brings an easy on go solution to eliminate all such troubles and present you a valid report instantly. The best added advantage is that the data is saved as different copies on different cloud servers to ensure no loss of data anytime. Hence, no more waste of time for schools in Report Generation with this modern online school management software.
1.Video to Access Student Reports:
2.Video to Access Class Reports:

3. Video to Access Staff Reports:

Liked It, Share this on your network:


Published on behalf of PenPencilEraser.