A school website is indispensable and having the content and the features updated constantly promotes the website to the general public and you would see a lot spreading popularity of your school. It is clear that you might also want to know more on the end to end customization.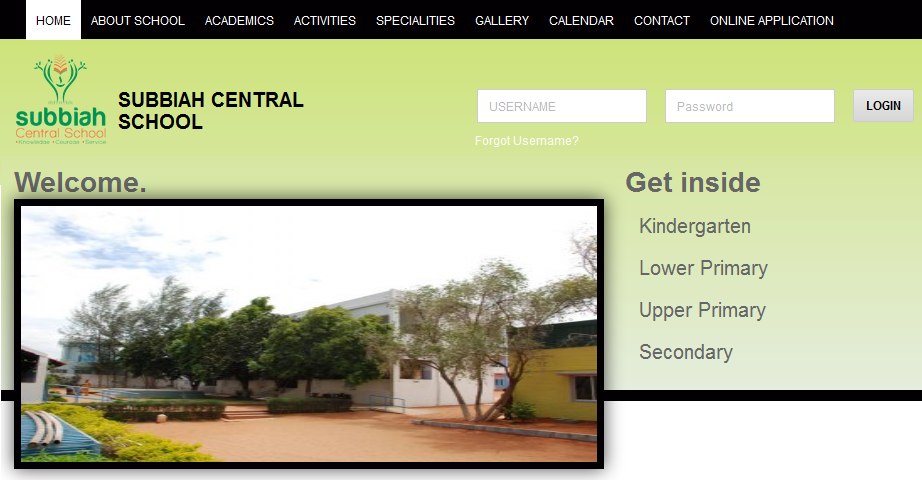 Simply customization is possible at all ends - to set the main menu, you could choose on the colour theme, make it more effective with the sliding banner images, set the different school levels and assign different notifications for different school levels. You could post the event, news, announcements with the option either for the general public or only to the students and parents.
Guess you should hold on! We have something more to share with you.
The website features as a portal for the parents and students wherein you log-in with the username and password to view the related updates. We know you have a question and hence let us show you what details are accessible and how it is interactive with the school.
The Student portal allows the students to view or send messages to teachers, know the announcements relevant to you, study on the achievements, workout on the timetable schedule, the instant intimation about the exam schedule, access to the mark sheet, track your attendance report and if your school follows CCE pattern then well it is also available for access.
The Parent portal gives you the privilege to view your children details on Messages, Announcement, Achievements, Time Table, Exam Schedule, Mark Sheets, Attendance Report and CCE Report.
Overall, it stands competitive to the static website and you could also work on innovative option like customization, SEO inputs, interesting and competitive details about the school and more importantly all of these can be changed and updated in any frequency.
Liked It, Share this on your network:


Engaged as Chief Editor at PenPencilEraser, actively spying on web to add new and exciting discoveries to the Blog.

Latest posts by Subashini Srikumar (see all)