GPS or Global Positioning System provides accurate time and location of the GPS enabled object and stay error-free in any weather conditions with the space-based satellite navigation system. Initially used for military and civil purpose, now GPS technology is available for commercial users. This expedient technology caters school administration ensuring student's security and raising school standard to a greater extent. The advantage is assorted, for over a decade, GPS is continually seen employed in schools across countries realizing its timely advantage for school transportation, especially when school hire private fleet management.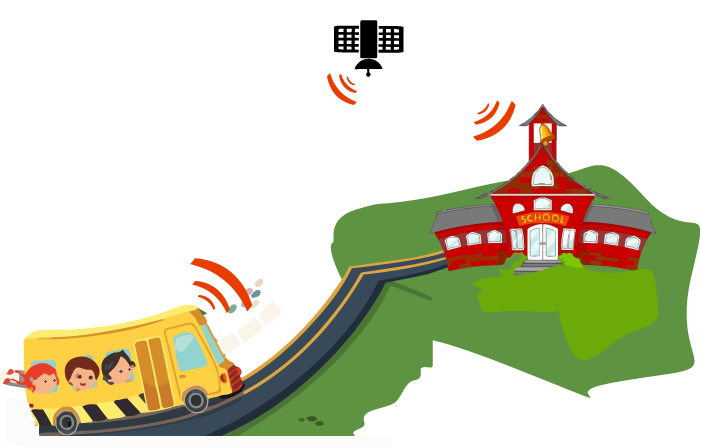 GPS enhance the transport operation at schools by sending real-time information on the bus route, vehicle speed, student drop-off and pick up times which by integrating into the payroll management system of the school minimize the workload of managing driver timesheets.
Outline of School GPS:
Any school in today's competitive world should stay updated and go smart by introducing technologies wherever applicable. Switching to modernization not only ease the school administration but adds to the reputation of the school.
Check out the collective benefits of employing GPS technology
• Improve Student Safety
• Enhance Transport Management
• Optimize Route Management
• Report Real-time data of Student drop-off and pick-up
• Syndicate Driver attendance with Payroll management
• Alerts potential danger with advanced Geo fences system
• Reduce fuel usage by monitoring driving patterns
• Altogether, persist as a better Return on Investment.
GPS-based solutions in fact bring improvements in future operations and planning. The information gathered from GPS assist in developing effective route plans in future and support decisions to extend or contract the existing route plans. The location and time is no more guesses or assumptions as all information are reported timely which enable the management to take reliable decision from both real-time and historical analysis.
There are many significant advantages of GPS in school bus operation. The graphical mapping synchronized to video surveillance easily guide school bus operators with a clear visual reference of exactly where the vehicle was during an event. Useful standard GPS data include longitude, latitude, heading, speed, time and date.
More than all, with a real-time GPS system, Parents are delighted since they could if required easily locate their student easily by communicating with operator who could precisely provide information tracked on the system. On whole, activating GPS benefits the school community.
Ruminate installing a better GPS technology for the best School Fleet Management!
Liked It, Share this on your network:

As a Content Crafter with PenPencilEraser, She looks into more topics extremely vital for schools that resonates with general audience as well.
Latest posts by Vijina Jairaj (see all)