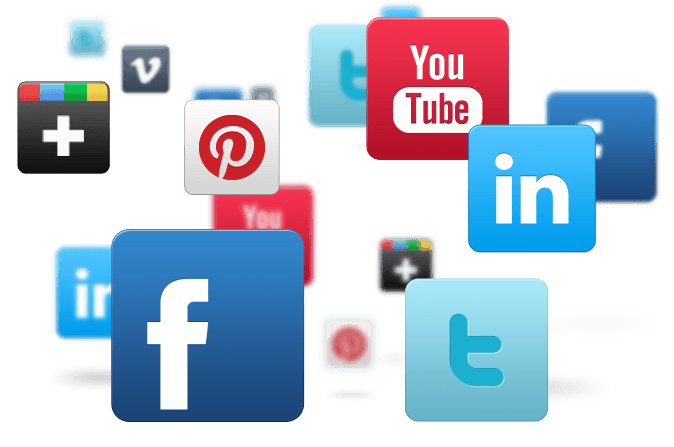 Going Social or Going Viral is common in today's scenario and here in this article let's discuss the footage of students on social network and the impact of social media in their career.
One of the most popular social network "Facebook" lifted the age ban of 17 to 13 for registration which allowed student groups to largely enter and float on the giant social media, accounting 11% increase in total Facebook user numbers. Though children at the young age of 13 enter a world of information in the form of entertainment, this exposure to social network in schools and colleges has something to uncover later in their career.
While popular social networking sites is open for anyone irrespective of students, teachers, professionals and so, there are even many networking sites designed exclusive for students to participate and learn many new things in a collaborative manner. Learning on Social media is a two-way interactive learning approach. Some of the best sites are listed here for reference
http://docsity.com

http://www.studyblue.com

http://www.lynda.com

http://www.chegg.com
These social media sites extend a professional approach rather than an entertainment medium to impart value of studies to students and enhance communication skills, interpersonal skills and team management skills right in their young age which accomplish innovative things far along. But somehow, these networking sites fail to reach more audience and benefits students whom their actual target audience is. Hence, schools should come forward to introduce such social networks to students which greatly support their education and improve their learning curve.
Even though academic institutions and faculty are increasingly using social networking sites nowadays, such as Facebook and LinkedIn, to connect with current and potential students and to deliver instructional content, there is even more possibility to use the network as an effective teaching tool making learning and teaching interesting.
This new cross-platform solution is essentially a multimedia toolkit which provides students and teachers the ability to create multimedia projects with photos, videos and audio, publish websites, blogs and Podcasts, altogether delivering 21st century digital literacy skills to students which is highly obligatory for academic and professional success.
One quick example to share is about Mr. Eric Sheninger, Principal, New Milford High School, USA who have used Twitter productively to connect to his 650 students through their parents. He encourages his students to research, edit and publish things online. He now speaks nationally to advocate school leaders to effectively utilize technology which definitely increases achievement, attendance and graduation rates relevant to their entire lives and careers. The person who called Cell Phones as "Mobile Learning Devices".
Well, the list of examples goes on. After all, the moral of all these discussions for Schools and Colleges is to break the traditional teaching system and invite technology to studies where indeed the future is. Social media tools offer something to everyone and can in fact change the way of how things are done in the past.
While addiction and lack of performance are the controversies, Social network is yet another communication medium like TVs and Mobiles where the pros and cons are equal and it is the complete responsibility of the user to decide if to pick the pros or cons of the medium.
Let your school be the Specimen to show others how students should be taught to utilize the best things in social network and mold oneself as the right candidate on the career they owe.
—
For your School Administration Management, Have a word with our PenPencilEraser Team.
While you teach your students, we take care of your administration tasks!