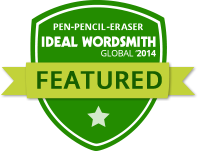 "If we teach today as we taught yesterday, we rob our students of their tomorrow" - John Dewey
"The principal goal of education is to create men who are capable of doing new things, not simply repeating what other generations have done." - Jean Piaget
In my opinion integrating technology into classroom is a great way to ensure above adages. I have used technology successfully in my classroom and have realized that this kind of teaching helps my students better understand what I teach. Any kind of technology helps
Bring a student into direct contact with objects and anything.
Make concrete what is abstract
Bring near what is distant
Bring the world into the classroom
My experiences with technology in classroom:
Power point presentations and flash presentations are the order of the day. So, when I decided to use technology to teach my class I first tried the PPTs. Once you show students what a power point presentation is and how it is done, you can actually get your students to develop presentations that will surely help impart concepts and ideas to the entire class. I got my students to form teams of two or five and develop presentations on various concepts in English language (in subjects I taught). I found that learning imparted in this way
Helped make language practice lively.
Reduced dependence on mother tongue.
Helped in the formation of language habits by reception, drill and concept practice.
Increased students' knowledge of the English language by providing better quality language material.
Boosted students' self-esteem and confidence and improved their presentation skills.
Encouraged team spirit, enquiry and harmony.
As a teacher, I too benefited from this kind of teaching.
It helped me save time
Reduced strain on my vocal cords as I could revise or recapitulate a topic by repeating the presentations.
Gave me scope to give out different home assignments.
Besides developing Power point presentations, I have encouraged students to use Microsoft publisher to design greeting cards, pamphlets, newsletters, brochures and posters with useful slogans. Microsoft Excel allows ones to create comprehension and understanding. I drag and drop exercises, word search and puzzles.   These exercises are a much better way of assessing your students'. I have also used audio and video files in my presentations to teach music and songs.
Technology has proved effective to promote a variety of 21st century skills such as healthy competition, teamwork, problem solving, critical thinking, and communication skills.
My innovative use of technology led me to win Intel National Award 2004 for Best Integration of technology and project based learning for the topic 'Neighborhood-At Our Service'.
When I talk about integrating technology with your classroom teaching can the internet be left behind? I have encouraged students from class IV and above to use internet resources to collaborate with global community using teacher monitored websites like www.thinkquest.com, www.epals.com, www.intel.com/education, www.goymp.org and my students won many laurels and certificated from different competitions conducted by them.
You could also get your students to do interesting projects using the internet in order to generate interest in hobbies like Philately, numismatics. I got my students to first use the internet and do some research on Philately as a hobby, history etc… My students then visited philately exhibitions and post offices, spoke to post masters and people who worked in different departments of post office. I then got them to put all the information they collected on slides and created power point presentations. To encourage my students I sent the best presentation for 2005 National Graphic Championship. Two of my students and I (guide teacher) declared winners at National level.
I have used online thinking tools in my classroom like visual ranking tool, seeing reason tool and showing evidence tool which helped students think critically and act globally. Five of my students as a team participated in web based Volvo adventure Environmental programs under my guidance and received a diploma certificate UNEP (United Nations Environmental Program)for their projects Health and Wealth Out of Waste, Hospital waste- Our concern.
I am the first guide teacher selected by Centre for Environmental Education of India in 2012 from my school to guide 18 students to complete 20 week Diploma Course from Lund University web based the young Masters Program (www.goymp.org) Empowering young people to build a smarter, more sustainable, world through new tools and networks. The Young Masters Programme on Sustainable Development (YMP) is a global web-based education and learning network. It offers a unique learning experience by connecting youth and building understanding and cooperation about sustainability issues. The challenges of building a smarter and more sustainable world are pressing and urgent. The youth of today are the future of tomorrow and therefore need to be informed and educated with tools to tackle the challenges we face globally. YMP does this through a fun, practical on-line course for high school students.
A teacher is a life-long learner and so updated myself with usage of macromedia flash which helps teacher preset his/her lessons with best animations that are useful for different concepts. I am now able to do web designing and have participated in an international web designing contest along with my students on the topic "Culprit Chemi VS Omni Organi".
My journey of using technology helped our school to recently won ICT enabled school of the year in the 5th largest ICT event from digital learning held at Hyderabad International convention center.
I strongly believe that learning can not only be made easy, but also an experience that is rewarding in itself. The joy, we trust, is not only acquiring knowledge, bur in very process. Thus I strive in every single endeavor of mine towards enabling the learner to not only learn effectively but also discover the inherent 'Joy in learning'.